Your Session
Your therapeutic medical massage, or Tong Ren energy healing, session is guided under the rubric of the Tom Tam Healing System, which has been developed and expanded for the past thirty years by its founder

Tom Tam

, an acupuncturist, author, massage therapist, and healing modality and healing technology inventor. This healing system includes the assessment and treatment of blockages, also known as trigger points, which are knots of muscle tissue which impair the functioning of nerves and blood vessels. The effect of any blockage is not only to a particular nerve or blood vessel--each blockage has significant medical implications. Tom Tam began developing his system, after witnessing the therapeutic benefit of opening blockages affecting major nerves, located directly along the thoracic and lumbar spine areas, points originally defined by Dr. Hua Tuo, born 110 AD, the founder of traditional Chinese medicine and surgery.

During 30 years of assessment, treatment and reflection, Tom Tam expanded upon Dr. Hua Tuo's points, adding dozens of additional points throughout the body, with the most medically significant being those associated with the major nerves exiting the spinal cord along the cervical spine, thoracic spine, lumbar spine, and sacrum. By restoring the health of the overlying muscle tissue, and thus opening a blockag, healthy functioning of the major nerves of the central and peripheral nervous systems is restored, regenerating and healing the enervated organs and tissue areas. This healing system also restores health to the circulatory system, ensuring oxygen and nutrient delivery to the brain, nerves, and vital organs. Major blood vessels along the neck are safely accessed, by opening blockages in overlying muscle tissue, thus restoring health to the muscles and major blood vessels, directly improving a key factor in many health conditions.

To provide the maximum healing benefit possible with every client, targeted and point specific Chi Gong energy healing is performed for the last 5 minutes of each session. Chi Gong energy healing not only increases a person's vitality and life force energy, and is a key component of the Tom Tam Healing System, with specific direction for its performance, regarding location and duration. Opening blockages on points on the head improves the health and function of specific brain areas. Comparatively, there is greater healing effect on brain areas and internal organs, by

Tong Ren

and Chi Gong healing energies. Tong Ren energy healing is a distance healing, and may be performed in person, by phone, or over Skype.
---
Therapeutic medical massage and Tong Ren energy healing are the most simple and effective ways to heal from all serious health conditions and diseases.
The Tom Tam Healing System is primarily based upon opening blockages of bioelectricity in the central and peripheral nervous systems, and opening blockages of blood flow in the arteries and veins.
​In the Tom Tam Healing System, healthy bioelectricity is restored within the central and peripheral nervous systems, maintaining their optimum health, and the functioning of the organs and tissues that they enervate. Healthy blood flow is maintained in the arteries and veins of the circulatory system, increasing oxygen and nutrient delivery to the brain, vital organs, nerves and throughout the body.
The brain, vital organs, endocrine system, lymphatic system, bones, muscles, fascia and skin are healed, their tissues are regenerated, and healthy functioning is restored, by the opening of blockages in the nervous and circulatory systems. There is a 30 year track record of success of the Tom Tam Healing System, in healing from serious health conditions and diseases.
---
Body areas treated:
Brain
Face
Neck
Jaw​
Cervical spine (associated nerves)
Thoracic spine ( associated nerves)
Lumbar spine (associated nerves)

Sacrum (associated nerves)

Long thoracic nerve

Phrenic nerve
Vagus nerve

Major arteries and veins
Vital organs
Endocrine system​
Lymphatic system
Bones
Muscles
Skin
Shoulder girdle​
Hip joint
Medically significant areas on front and back bodies, arms and legs
Powered by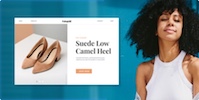 Create your own unique website with customizable templates.