About Ryan McCusker
Ryan McCusker has been interested in learning what supports health of mind and body, since his study in a Bachelor of Science program in Biology at the University of Rhode Island. He then investigated the role of electromagnetism in physiology, as elucidated in Robert O. Becker's The Body Electric. Prior to graduating in 2005, he cultivated a practice in an ancient Chinese martial art, tai chi chuan. In learning concepts taught and applied in tai chi chuan, Ryan came to understand that the human body has electromagnetic energetic phenomena, the condition of which influences one's health. It is also an excellent conditioning exercise, which relaxes the body and clears the mind.
​

It came as a revelation, that though there were many different areas, and seemingly differing causes, for pain, that the concept of myofascial trigger points (blockages) yielded predictable and significant improvement, when massage techniques were used to address them. Learning that these blockages could persist for years, and be removed within minutes or hours, instilled in him an impetus to learn as comprehensively as he could the role of muscle health in overall health. The full import of the effect of blockages in the musculcature upon the nervous and blood systems, and the ability to facilitate healing to the body, and importantly the brain, with energy healing techniques, was realized upon studying the Tom Tam Healing System.

Good fortune brought him in 2015 to the Quincy office of Tom Tam, creator of the Tom Tam Healing System, author, acupuncturist, healing device inventor, and massage therapist, where he learned vitally important

concepts of biology, pathology, and a systematic approach to restoring and maintaining bodily health. He studied at The Massage School, in Boston, performing 200 hours of supervised clinical massage, graduated December, 2016, and obtained his massage license. Ryan appreciates the many activities he participates in at the Tam Center for Healing in Quincy, including his massage practice, and tai chi chuan and chi gong lessons.
Powered by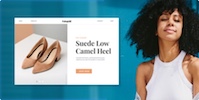 Create your own unique website with customizable templates.