There is a recently discovered biological system which is affected by Tui Na medical massage and Tong Ren energy healing.
The primo vascular system is a newly discovered and unique body-wide tissue system, which is the physical basis of the meridians of Traditional Chinese Medicine. The primo vascular system is a continuous network of vascular tubules, with very narrow diameters, which has multiple biological functions. Below is a summary of an
article published on the primo vascular system
in the Journal of the American Osteopathic Association January 2016 | Vol. 166 | No. 1:
The primo vascular system has a specific anatomical and immunohistochemical signature that sets it apart from the arteriovenous and lymphatic systems. With immune and endocrine functions, the primo vascular system has been found to play a large role in biological processes, including tissue regeneration, inflammation, and cancer metastases. Although scientifically confirmed in 2002, the original discovery was made in the early 1960s by Bong-Han Kim, a North Korean scientist. It would take nearly 40 years after that discovery for scientists to revisit Kim's research to confirm the early findings. The presence of primo vessels in and around blood and lymph vessels, nerves, viscera, and fascia, as well as in the brain and spinal cord, reveals a common link that could potentially open novel possibilities of integration with cranial, lymphatic, visceral, and fascial approaches in manual medicine.
Transmission of biophotons (light produced by a biological system) occurs within the primovascular system. Excitable nerve-like structures, that express spontaneous electrical activity, have been found in the primo vascular system.​ It has regenerative, immunity, and endocrine functions, and is a neurotransmitter pathway. There are 5 subsystems within the primo vascular system:
1) Intravascular primo vascular system: located inside the blood vessels, the heart, and the lymphatic vessels
2) Organ surface primo vascular system: freely oating on the surfaces of viscera
3) Extravascular primo vascular system: runs along the blood and lymphatic vessels, as well as the nerves, located just outside these structures
4) Nervous primo vascular system: located inside the central and peripheral nervous systems, oating in the cerebrospinal fluid
5) Intraorgan primo vascular system: located inside visceral parenchyma
​
The primo vascular system, with its many functions, is the contiguous structure upon which the meridians of Traditional Chinese Medicine are based.
The Tom Tam Healing System is not based on Traditional Chinese Medicine theory, it is based upon clearly understood functioning of anatomical and physiological systems.
As discoveries are made in medicine, such as the primo vascular system, the mechanisms by which regeneration and healing are achieved in the Tom Tam Healing System will be further elucidated.
Powered by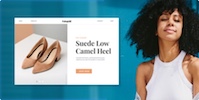 Create your own unique website with customizable templates.