Ryan McCusker
​Licensed Medical Massage Therapist
| | | |
| --- | --- | --- |
| Ryan McCusker facilitates your healing with therapeutic medical massage and energy healing modalities of the Tom Tam Healing System, the most direct and effective method of staying healthy and recovering from serious health conditions and diseases. | Each therapeutic medical massage session is an extensive assessment and opening of blockages (or trigger points), addressing a primary causative factor in over 200 health conditions. | Your massage session is a true time massage, meaning your treatment will last for the duration of your appointment time. |
---
Tom Tam Healing System

Over the past 30 years,

Tom Tam

has developed a therapeutic medical massage modality, wherein blockages (or trigger points) are located and opened, restoring health to the nervous and circulatory systems, brain, vital organs and muscles throughout the body. Blockages are located easily, as when moderate direct pressure is applied, they generate local or referred pain in predictable locations. One's known health condition(s) or disease(s) determine the blockage points given highest priority during your session.

Supplementing the focused treatment of blockages for a person's known health problems, 70 points on the head, neck and along the spine are also assessed and treated, ensuring that an optimal outcome is achieved from each session. Therapeutic medical massage is a central modality of the Tom Tam Healing System.

Tong Ren Energy Healing


Tong Ren is an energy healing modality, and form of distance healing, developed by Tom Tam. Tong Ren receives its name from a small anatomical model of the body used for directing healing life force energy. With directed thought, and not manual technique, healing life force energy is sent remotely to a person's specific blockage locations. Tong Ren sessions can be performed in person, by phone, or Skype call.

Chi Gong Energy Healing

Chi gong healing energy is biophotonic energy, directed to vital locations on your body, according to the Tom Tam Healing System, for the last 5 minutes of each treament. This technique is especially beneficial for generating healing in, and increasing energy within, specific blockage points affecting the brain and internal organs.
---
Location

15 Cottage Avenue, 5th Floor, Quincy, MA 02169

Days and Hours

Monday 7:00 pm - 9:30 pm
Tuesday 7:00 pm - 9:30 pm
Wednesday 7:00 pm - 9:30 pm
Thursday 7:00 pm - 9:30 pm
Friday 7:00 pm - 9:30 pm
Saturday 9:00 am - 5:00 pm

Contact

617-297-6381
Powered by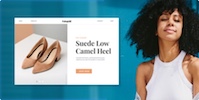 Create your own unique website with customizable templates.